Drug & Alcohol Testing: What Employers Need To Know
December 16, 2022
2 MIN READ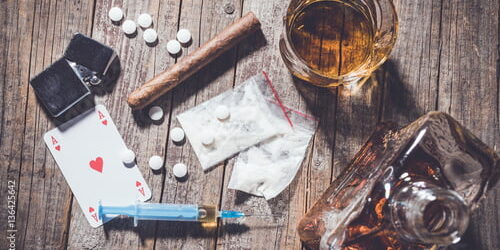 Drug and alcohol testing is standard practice in many workplaces, and in some industries regular testing is legislated. Before implementing a workplace drug and alcohol testing program, employers should develop a written drug and alcohol policy and procedure for all employees.
The policy should be developed in consultation with employees, including HSE and/or unions to ensure buy in and ownership and provide a work environment free from drugs or alcohol use, which can lead to accidents or injuries on the job site. Employers should be aware of the different types of drug and alcohol testing, which include:
Pre-employment drug and alcohol testing in Australia is a good way to understand the lifestyle of someone you are considering employing.  
Random drug and alcohol testing is the most effective way to deter drug and alcohol use at any time, including during work hours. Timing should cover all shifts over all working days.
Reasonable suspicion (for cause) testing is a drug and alcohol testing practice that is utilised when an employer reasonably believes  a worker is under the influence of drugs or alcohol at work.
Return to work testing (RTW) is the process of conducting drug and alcohol testing on employees returning from an absence due to a positive test result. The worker needs to test negative before being allowed back at work.
Post-incident testing is a type of testing that occurs after an employee has been involved in an alcohol or drug incident.
Safework Health provides reliable and accredited solutions for your workplace alcohol and drug testing needs. For more information about our services, feel free to reach out to us, and we will be more than happy to help you.
Drug testing and the Australian law
Drug and alcohol testing is legal in Australia and falls under the Work Health and Safety legislation (OHS in Victoria). Hence, companies implementing drug and alcohol testing programs are not uncommon, especially in industries like mining, aviation, construction, warehousing and transport. In these jobs, executing work under the influence of drugs and alcohol may risk the life of the workers and the people around them.
Employers can test their workers for drugs and/or alcohol whilst at work provided the reasons are justified, such as health concerns, workplace safety, productivity improvement, and employee integrity and the company has a drug and alcohol policy and procedure in place.
Apart from identifying the reasons behind a drug test, a company needs to determine the types of drug tests they will require, how the results will be used and their response to a positive test result. All of this should be clear in the company's drug and alcohol policy and procedure.
Drug and alcohol testing Standards in Australia
Australian Standards exist for saliva testing, urine testing and the manufacture of alcohol breathalysers. The oral fluid (saliva) and urine Standards provide guidelines on best practice to perform onsite and laboratory testing and includes specific drug classes. It also covers the different drug testing procedures one can undergo, which include:
Workplace alcohol tests are performed using a breathalyser accredited to AS 3547:2019. Results are usually available within minutes and the Standard requires regular calibration of equipment.
Onsite and laboratory drug test results will show what drugs are present in your system at that moment, but it doesn't determine how much you ingested or when you took them.
If you are unsure how to implement a workplace drug and alcohol policy, please contact Safework Health today.
NEWSLETTER SUBSCRIPTION
Subscribe and Stay
Up-To-Date!