Announcing Our NATA Accreditation for Oxycodone and Fentanyl Urine Testing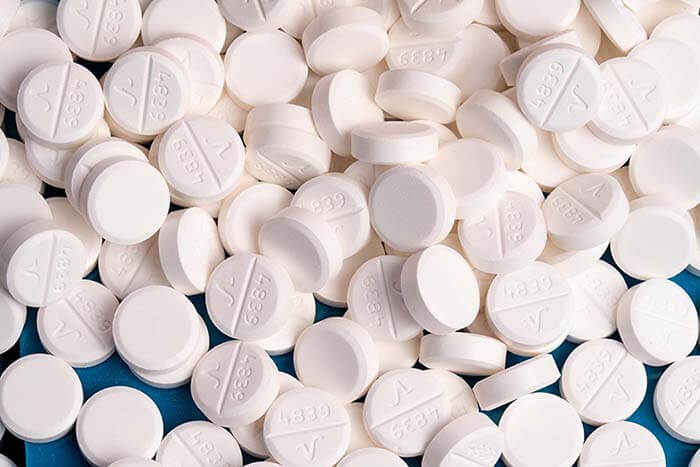 Safework Health is excited to announce that we are now one of the few laboratories in Australia able to provide oxycodone and fentanyl in urine testing.
Accredited by NATA, our national network of laboratories can detect the drugs in urine for around 52 hours after use, which increases the chance of detection during routine workplace drug testing.
Changes to Australian Standards for urine drug testing
In Australia, oxycodone and fentanyl are not part of a routine workplace drug test. Employees are only tested for the drug if it is stated in the company's drug and alcohol policy.
However, changes to the Australian and New Zealand Standards will see oxycodone and fentanyl covered as optional drugs in the upcoming AS/NZS 4308:2008 (urine).
Safework Health is ready to test for these drugs with our NATA accredited urine drug testing service.
Oxycodone and Fentanyl Use in Australia – A Growing Concern
Oxycodone and fentanyl are powerful and highly addictive opioids commonly used for pain management. Their misuse has become a pressing concern globally, including in Australia, due to the associated health risks and potential for devastating consequences.
Opioids are the most common drugs involved in accidental fatal overdoses in Australia. Data from Australia's Annual Overdose Report shows that in 2021, 765 of the total 1,675 deaths involved opioids, making up 46% of deaths.
Recent analysis of the National Mortality Database shows that in 2020 there were 1091 drug-induced deaths, with opiate-based analgesics making up 59% of the deaths. Simply put, three out of five drug-induced deaths occurred due to misuse of prescription opioids including oxycodone and fentanyl.
Furthermore, data from the 2019 National Drug Strategy Household Survey showed that the use of non-medical oxycodone, fentanyl and other prescription painkillers / opioids increased from the previous survey.
What are fentanyl and oxycodone used for?
Fentanyl and oxycodone are both powerful opioid medications used to manage severe pain.
Fentanyl
Fentanyl is an extremely potent synthetic opioid that is used primarily to manage severe pain, such as pain associated with surgery, cancer, or other medical procedures. It can be administered through various routes, including intravenous (IV), transdermal patches, lozenges, and nasal sprays. Fentanyl patches, for example, are commonly used for chronic pain management in patients who are already opioid-tolerant.
Oxycodone
Oxycodone is another opioid medication that is used to treat moderate to severe pain. It can be found in various formulations, such as immediate-release and extended-release tablets or capsules. Oxycodone is often prescribed for pain that is not effectively managed by other pain medications or for post-surgical pain. It's worth noting that oxycodone is sometimes combined with other medications, such as acetaminophen, to enhance its pain-relieving effects.
Safework Health – A NATA Accredited Organisation
NATA is Australia's leading national accreditation body. NATA accredits organisations to perform testing and inspection activities for their products and services.
Safework Health has been a NATA accredited organisation for many years. Our accreditation provides assurance to our clients that our laboratories meet high standards for quality and reliability.
Discover More
Safework Health is a trusted provider of drug and alcohol testing services. We offer fast turnaround times, flexible testing options, and national coverage.
Contact us today for a confidential discussion about your workplace drug screening needs.
NEWSLETTER SUBSCRIPTION
Subscribe and Stay
Up-To-Date!