Announcing name change: Safework Laboratories to Safework Health
March 14, 2023
2 MIN READ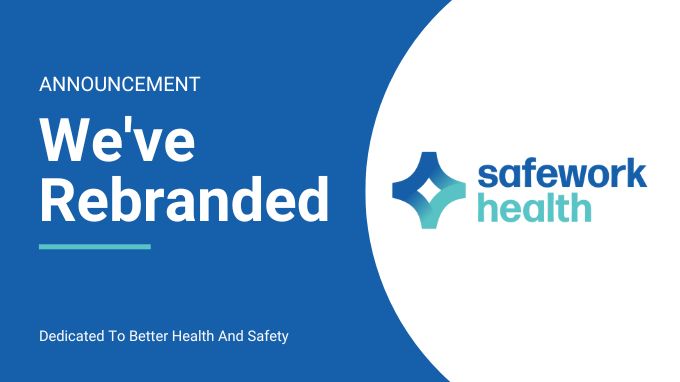 Safework Laboratories is excited to announce that from 15 March 2023, we will be known as Safework Health.
Safework Laboratories has over ten years of experience as a dedicated workplace drug and alcohol testing provider across Australia.
We offer our clients exceptional sales, operational, scientific, and technical support across our areas of expertise. As a vertically integrated provider, Safework Laboratories offers a seamless all-in-one drug and alcohol testing solution, which will continue under our Safework Health brand.
In the last 12 months, we have grown our portfolio from workplace drug and alcohol testing services to include pre-employment medical services. With sites in Darwin, Perth, and Adelaide, 2023 will see an expansion of pre-employment medical services nationally.
We will also introduce NATA-accredited biological health surveillance testing for metals and solvents this year, further assisting our clients to keep their workers safe from harm.
Our new trading name, Safework Health, more accurately reflects the range of health and safety services we now provide. Our legal company name and ABN have not changed; however, you will see our new name, website, and updated logo replacing the Safework Laboratories brand. Our excellent customer service and operational delivery will continue.
Our goal remains the same; Safework Health aims to provide quality health and safety workplace services, assisting our clients in maintaining a safe, healthy, and productive workforce.
When asked about the change and Safework Health's future, Mal Beacham, Managing Director, commented, "Since our inception in 2012, Safework Laboratories has innovated, evolved and listened. Our clients' ongoing support and the efforts of our staff remain our two greatest assets, and we will never take our clients' support for granted. We will continue to listen and work with our clients in a collaborative partnership to provide exceptional occupational health services. Thank you for contributing to our journey since 2012, and best wishes for 2023."
NEWSLETTER SUBSCRIPTION
Subscribe and Stay
Up-To-Date!