Exciting News! Port Hedland Clinic Now Offers Pre-Employment Medicals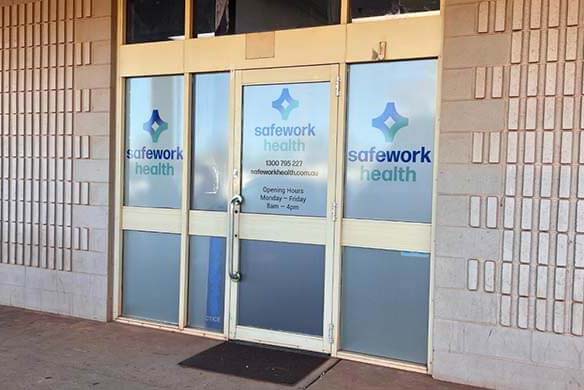 Safework Health is thrilled to announce the introduction of pre-employment medicals at our Port Hedland clinic.
This expansion of services is a testament to our commitment to the Pilbara region and Western Australia, where Safework Health was founded.
Since 2012, Safework Health has been serving the Port Hedland community, and with the addition of pre-employment medicals, we aim to provide even greater value and support to our clients and staff in the region.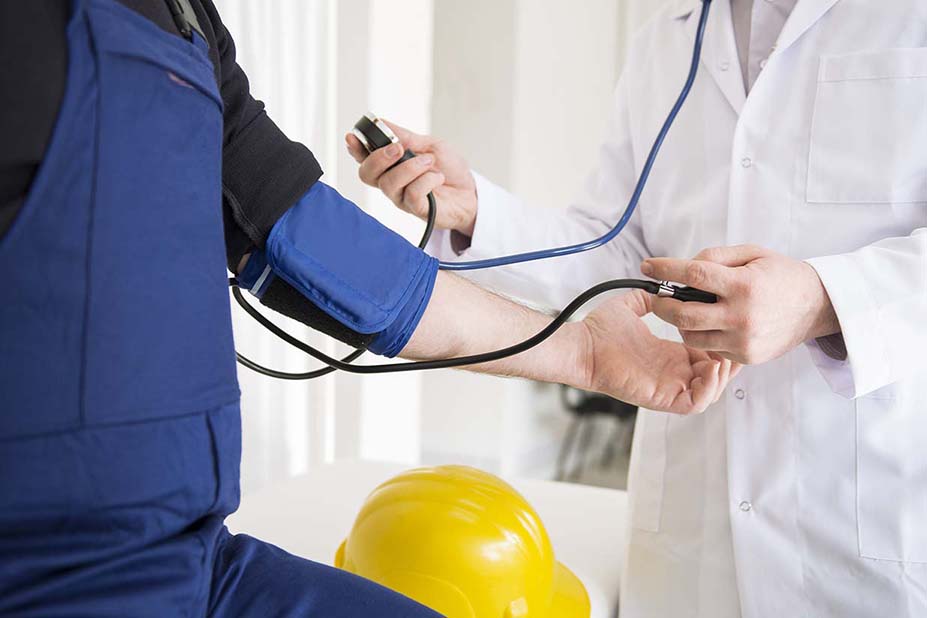 Clinic Facilities and Team
At our contemporary clinic, we take pride in offering six spacious consulting rooms alongside a generously sized reception area.
Our dynamic and expanding team consists of an Occupational Health Assessor, an Occupational Health Nurse, and a Supervisor.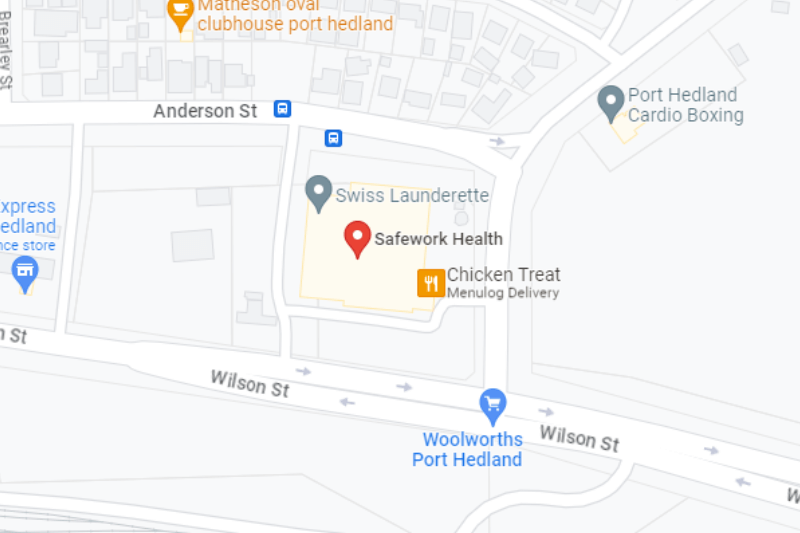 Visit Us
Nestled within Port Hedland Boulevard, our clinic offers a prime location, ensuring convenience for our patients. Ample free parking is available just outside the clinic.
Address
150 Anderson Street, Shop 5
Port Hedland WA 6721
Opening Hours
Monday – Friday
8.00 am – 4.00 pm
Make a Booking
Our Services
We offer a comprehensive range of occupational medicals, including:
Standard Pre-Employment Medical
Health Surveillance
Confined Space Medicals
Mining and Rail Medicals
Driver Medicals
Aviation Medicals
Vocational Rehabilitation
Health and Wellness Checks
Independent Medicals
Fitness for Duty
Additionally, we provide various individual services to cater to specific needs, including:
Audiometry
Spirometry
Instant Drug and Alcohol Testing

Saliva Drug Test
Urine Drug Test
Breath Alcohol Test

Laboratory Urine Drug Test
Cholesterol / Glucose Fingerprick Test
Functional Capacity Assessment
ECG
Chest X-rays
Book
Now
Contact us today to make a booking.
NEWSLETTER SUBSCRIPTION
Subscribe and Stay
Up-To-Date!