ToxWipe 7 – Our Most Comprehensive Onsite Oral Drug Testing Device
February 2, 2021
2 MIN READ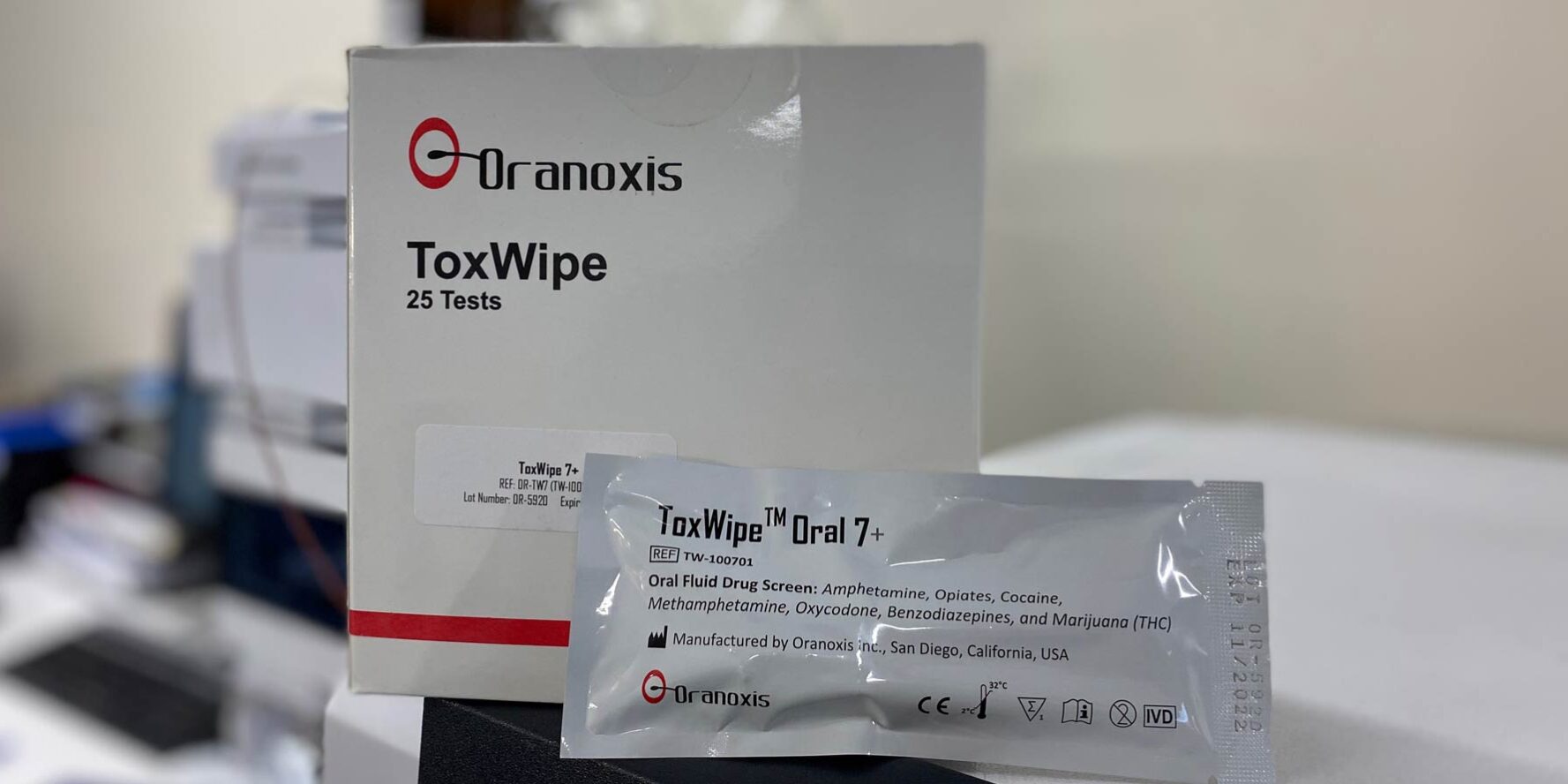 The most recent Australian Standard for drug testing in oral fluid (AS/NZS 4760:2019) was released in March 2019. Since then, manufacturers of onsite oral fluid devices have been hard at work to develop devices to meet the new requirements.
We are pleased to announce the availability of a new, independently verified onsite oral fluid device to AS/NZS 4760:2019 – the ToxWipe 7.
What has changed?
For onsite devices, the major changes to the Australian drug testing standard introduced in 2019 are below:
The cut-off level for THC has been reduced from 25ng/mL to 15ng/mL.
Oxycodone (40ng/mL) has been added as a separate drug group to be tested for.
Over the past 18 months, Safework Health has encouraged our oral fluid drug testing clients to review their drug and alcohol policies and procedures and consider how these changes may impact their program.
New independently verified device now available
The ToxWipe 7 has been investigated for all drugs as per the Australian Standard, including benzodiazepines, and meets all the new standard's performance criteria. As such, it is considered 'fit for purpose'
Safework Health is accredited to Appendix A (onsite testing procedure) of AS/NZS 4760:2019. This means we can offer you a fully accredited end to end process. This includes onsite testing to sample collection, transport and dispatch of non-negative samples to the laboratory for confirmation testing.
This provides you with the highest level of confidence for your business in the case of any Fair Work challenges.
For more details on the new ToxWipe 7, please visit our Oral Fluid Drug Testing page.
What about laboratory confirmation testing?
Safework Health has been confirming onsite non-negative oral fluid samples in the laboratory to AS/NZS 4760:2019 since April 2020. From a laboratory confirmation testing perspective, the major changes from the 2006 oral fluid Standard to 2019 are:
Confirmation of THC (delta-9-tetrahydrocannabinol) at 5ng/mL
Confirmation of oxycodone at 20ng/mL
What do you need to do next?
For companies using Safework Health for drug testing services
If you are using Safework Health to deliver your drug and alcohol testing program, we can use the ToxWipe 7 or an alternative product.
If you have not already reviewed your drug and alcohol policy and procedure now is a good time to do so. If you need some assistance, please give us a call to see how we can support you.
Once your policy and procedures are updated, it is important to communicate the changes to your workers. This is particularly important if you are also changing any associated disciplinary actions. This is an opportunity to re-educate your workers on the effects of drugs and alcohol, whilst also sharing any associated changes to your policy.
Please contact your account manager if you need support and advice, or call us to speak with our customer service team.
For companies conducting their own in-house drug testing
If you have an in-house drug and alcohol testing program, the ToxWipe 7 is available for purchase from us now. For more information and a quote contact our customer service team now.
NEWSLETTER SUBSCRIPTION
Subscribe and Stay
Up-To-Date!